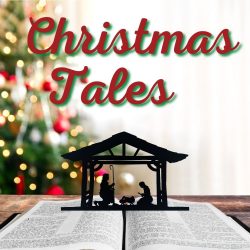 November 27, 2022
Isaiah 8:14  
  14 He will keep you safe.
But to Israel and Judah
    he will be a stone that makes people stumble,
    a rock that makes them fall.
And for the people of Jerusalem
    he will be a trap and a snare.
Isaiah 9:6-7
6 For a child is born to us,
    a son is given to us.
The government will rest on his shoulders.
    And he will be called:
Wonderful Counselor, Mighty God,
    Everlasting Father, Prince of Peace.
7 His government and its peace
    will never end.
He will rule with fairness and justice from the throne of his ancestor David
    for all eternity.
The passionate commitment of the Lord of Heaven's Armies
    will make this happen!
Isaiah 25:7-8
7 There he will remove the cloud of gloom,
    the shadow of death that hangs over the earth.
8 He will swallow up death forever!
    The Sovereign Lord will wipe away all tears.
He will remove forever all insults and mockery
    against his land and people.
    The Lord has spoken!