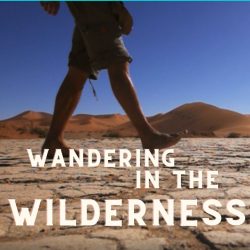 March 27, 2022
John the Baptist Prepares the Way
3 In those days John the Baptist came to the Judean wilderness and began preaching. His message was, 2 "Repent of your sins and turn to God, for the Kingdom of Heaven is near.[a]" 3 The prophet Isaiah was speaking about John when he said,
"He is a voice shouting in the wilderness,
'Prepare the way for the Lord's coming!
    Clear the road for him!'"[b]
4 John's clothes were woven from coarse camel hair, and he wore a leather belt around his waist. For food he ate locusts and wild honey. 5 People from Jerusalem and from all of Judea and all over the Jordan Valley went out to see and hear John. 6 And when they confessed their sins, he baptized them in the Jordan River.